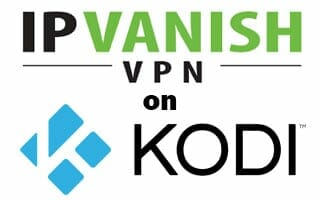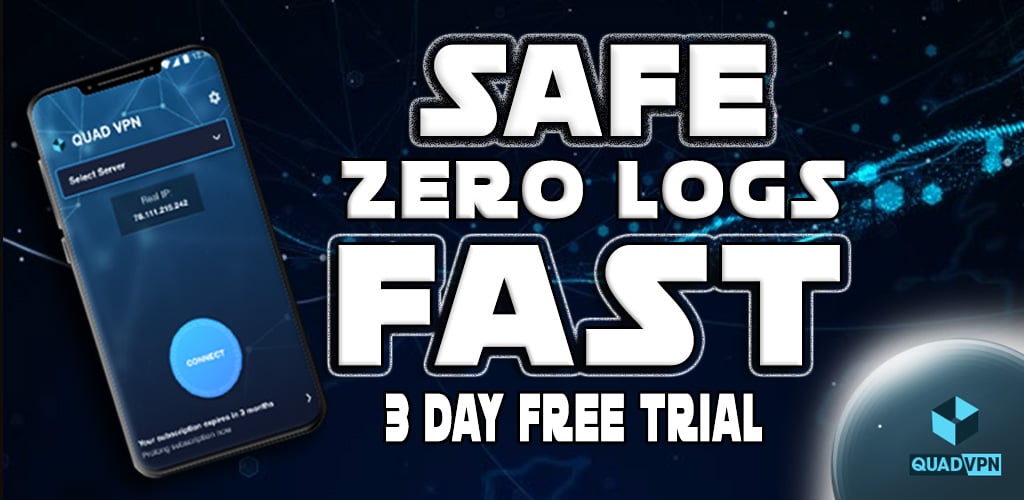 How to Install VPN on Kodi in 3 Minutes
This page includes affiliate links where KODIFIREIPTVmay receive a commission at no extra cost to you. Many times, you will receive a discount due to the special arrangements made for our visitors. I will never promote something that I personally don't use or recommend. Purchasing through my links directly supports KODIFIREIPTVwhich keeps the content and tools coming. Thank you!
This step-by-step guide will point you in the proper direction if you want to install VPN for Kodi.
Most Internet service providers are starting to block access to many Kodi add-ons, builds, and wizards.  By installing a VPN for Kodi, you will enjoy unlimited access to these blocked Kodi resources.
Internet providers are also starting to throttle download speeds for various Kodi add-ons and running a VPN service will usually help with buffering as well.
Last and certainly not least, many government agencies are starting to reprimand those who are using certain Kodi add-ons, that provide free movies, tv shows, live channels, etc.  If you are one of those people, you should protect your identity with a VPN on your Kodi box. 
A VPN or virtual private network will encrypt your traffic and provide you with a new IP address, which will hide your streaming activity from your Internet Service provider.
Your connection to the Internet will become anonymous, which will provide you with the privacy that you deserve.
Some of you may have received threatening letters from your Internet service provider, claiming that you have downloaded or streamed media that has a copyright.
They may even tell you that you may be contacted by the authorities for copyright infringement.  By installing a VPN on Kodi, you will not need to worry about receiving these letters anymore from your ISP.
Unfortunately, there is no good Kodi addon that allows you to set up a VPN unless you are running LibreELEC or OpenELEC which is a fork of the popular media application.
Both of these forks have a Kodi addon that allows you to set up a VPN service directly within Kodi.
Most people want to run the main Kodi branch on an Android-based operating system and also use a VPN to protect themselves so these two alternatives are usually not an attractive option and that is the reason for this guide.
The easiest way to hide your IP address when using Kodi is by simply installing a VPN service onto the streaming device that you are currently using.  This will take less than three minutes with my tutorials below.
In addition, some of the apps that you would want to install into your Firestick, Fire TV or Fire TV Cube are restricted by the Amazon App Store since they are unverified.
However, you can side-load without using the official app-distribution method with the help of a VPN for Firestick, Fire TV, Fire TV Cube.
I have created numerous tutorials that will walk you through the step-by-step details on how to install a VPN on the following Kodi boxes.
Also, don't forget to use your VPN account on the other devices that you use to connect to the Internet with.

SAVE UP TO 62% WITH THIS TIME-SENSITIVE DEALUse Quad VPN on unlimited devices & when away from home.Quad VPN backs their service with a 30-day money back guarantee.  
Click Here for Quad VPN Special Discount
Note:  Quad VPN provides a 30-day money back guarantee if you aren't happy with their service. 
New – you can now use one Quad VPN account on unlimited devices!
Install VPN for Kodi Guide
Register for Quad VPN Account by Clicking Here.
Write down your Quad VPN username and password after you register for your account.
Determine which Kodi device(s) you want to install VPN on and proceed to the respective tutorial below.
Prior to creating tutorials for Quad VPN, I thoroughly tested the top VPN providers.
Install VPN for Firestick & Fire TV
Xbox One VPN Tutorial
Android TV Box VPN Tutorial
NVIDIA SHIELD VPN Tutorial
Windows VPN Tutorial
iPhone & iPad iOS VPN Tutorial
Chromebook VPN Tutorial
Mi Box VPN Tutorial
Raspberry Pi 3 LibreELEC VPN Tutorial
Router VPN Tutorial (when you do this, all devices connected to your router will be protected)
If you are running Kodi on your computer such as Windows, Mac, or Linux, most VPN services provide an application that you can download and install onto your system.
After you install the application, you simply input your VPN username and password into the login area.
Keep in mind that you can also use your VPN service on your other Internet-connected devices that you frequently use.
Do you travel?  If yes, you should NEVER connect to a public wifi hotspot unless you are running a VPN service.
You can use one Quad VPN account on up to ten devices simultaneously!
My VPN service of choice is Quad VPN as they provide the fastest download speeds among the various VPN providers that I have reviewed.
The service works very well on all Kodi boxes, which isn't the case for most VPN providers.  You also have the option to use the same account on up to ten devices at the same time.
Frequently Asked Questions
What is the best free VPN service for Kodi?
There are free services but keep in mind that they are making money in one way or another.  More than likely, they are either selling your data to a 3rd party or malware is being installed on your device when you install their application without you knowing it.
Also, free services usually result in very slow download speeds which would not be ideal for Kodi boxes.
You get what you pay for in this market and I strongly suggest not using free services as they can't be trusted.
Why isn't my IP address changing within Kodi?
When dealing with network-connected devices, you have an external IP address and an internal IP address.  The VPN software will change your external IP address which is the address that your Internet Service Provider assigns to your connection.
An internal IP address is an address that your router assigns to all devices within your network.
You only need to be concerned about your external IP address when using Kodi and this is what the VPN should be masking.
Read more about Quad VPN with pros, cons, and much more in our unbiased review at the following link.
Quad VPN Review
Related
The team at Kodi Fire IPTV strongly suggests that you use a VPN at all times.
Be it for browsing, watching Kodi, watching IPTV or anything else – the one that we recommend is Quad VPN. They provide you with very fast speeds, while keeping you protected. They can also unblock most streaming sites in the US and UK!!
Grab your own Quad VPN and regain your online privacy now!