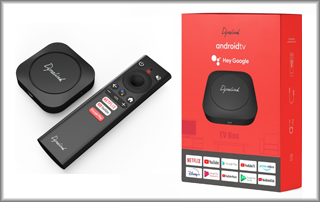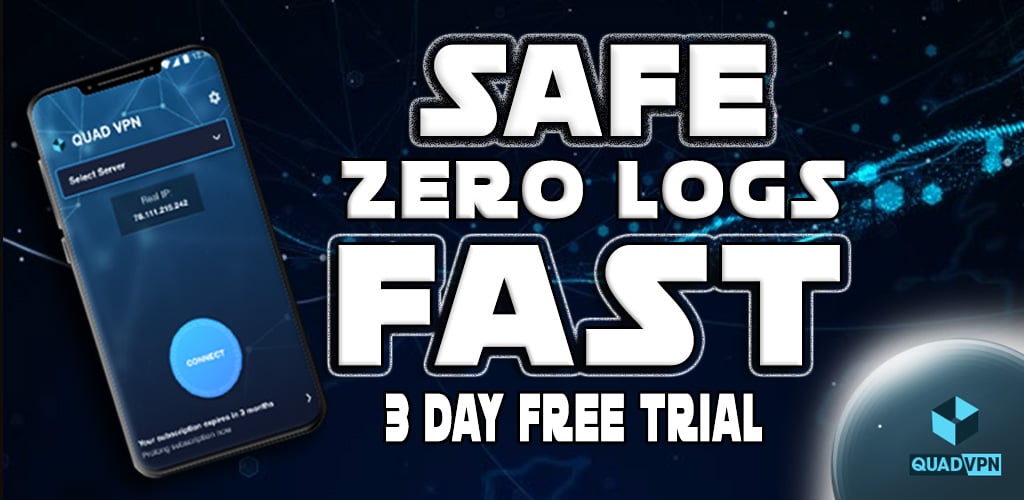 Dynalink Android TV Box Review, Tips, & Tricks
This page includes affiliate links where KODIFIREIPTVmay receive a commission at no extra cost to you. Many times, you will receive a discount due to the special arrangements made for our visitors. I will never promote something that I personally don't use or recommend. Purchasing through my links directly supports KODIFIREIPTVwhich keeps the content and tools coming. Thank you!
This Dynalink Android TV Box Review was written by Troy from KODIFIREIPTVafter using the Android TV Box on a regular basis for three days.
In addition to the review, you will also find multiple tips and tricks below that will allow you to supercharge your Dynalink Android TV Box.


This streaming device was purchased by KODIFIREIPTVand this is not a sponsored post. This is an unbiased review and you will see that I point out both the good and bad regarding this Android TV Box.
The new Dynalink Android TV Box is taking the streaming world by storm for a few reasons.
The first is its low price point which is currently $29.99.  It appears that this is a Black Friday sale and regular price will be $49.99.
Second, is the fact that this fairly unknown Taiwanese company is taking on giants such as the Amazon Fire TV Stick, Chromecast with Google TV, TiVo Stream 4K, and Roku.
And third, we usually don't see a licensed version of Android TV running 4K on these less expensive boxes.  What we usually get is stock Android with a launcher that allows for use on a television.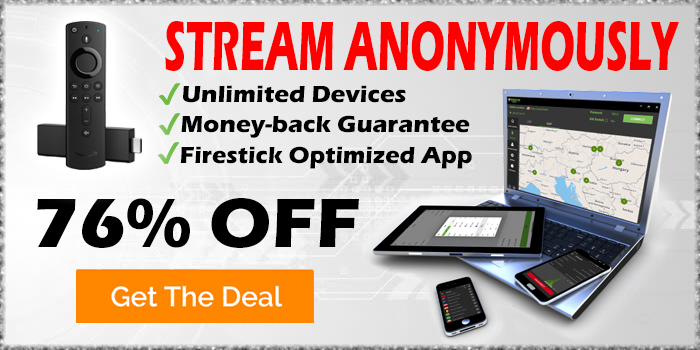 Yes, there is a big difference between Android TV and stock Android.
Learn About Android TV vs. Stock Android
Is this $29 Android TV Box really that good?  Keep reading and find out!
Dynalink Android TV Box
The Dynalink Android TV Box runs true Android TV plus the proper licensing for Netflix, Amazon Prime, and Chromecast which is a huge plus.


This streaming box supports 4K Ultra HD and HDR resolution which provides clear and smooth video.


The Dynalink Android TV Box comes with a Quad-core CPU, 3+2-core GPU, 2GB of DDR3 RAM, and eMMC 8GB Flash storage.
The included remote control provides the following buttons, power, mute, back, Google Assistant, home, volume control, Netflix, YouTube, and Google Play.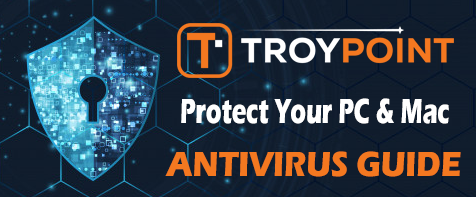 The Google Assistant button allows users to search by voice or control smart home devices throughout the home.
Google Play Store is available on this device which provides access to all of the most popular streaming apps such as Netflix, Hulu, Prime Video, YouTube, Peacock TV, Disney+, HBO Max, and many more.


It's important to point out that the Google Play Store installed on this device isn't the same one that you get with Android phones and tablets.  This is Android TV Google Play Store and provides access to applications that are optimized for the television experience.  But, we can always sideload apps that aren't available through the official app store.
OTG Cable Tricks
I connected an OTG Cable to the Dynalink Android TV Box and then connected a UGREEN USB 3.0 Gigabit Ethernet and a 256 SanDisk USB 3.0 Drive.
You will find my download/upload speed tests below.
I was first unable to format the USB drive as internal storage but then removed the Ethernet adapter and plugged the USB drive directly into the OTG cable and that worked!
This tells me that the power adapter probably isn't strong enough to power everything at once.  You can always try using a more powerful adapter to see if that helps.
Due to the strong WiFi download speeds as noted below, I won't need the Ethernet adapter anyways.


This is how you can expand internal storage on the Dynalink Android TV Box.
1 Click Settings icon in top right corner.


2 Click Device Preferences


3 Click About


4 Click Build approximately 7 times until you see the message "You are now a developer!"


5 Go back to previous menu and click Developer Options.


6 Turn on "Force allow apps on external".


7 Go back to home screen and click Notifications button at the top.


8 Click your USB drive.


9 Click Set up as device storage.


10 Click Format.


11 Wait for USB drive to format.


12 Now under Settings / Device Preferences / Storage you will see your new drive is connected.

Dynalink Android TV Box Download Speeds
I used Analiti Speed Test App for the following tests.
I have 1 GB Fiber download speed plan through my Internet Service Provider.
During the WiFi tests, I am connected to the 5Ghz band on my Asus AC3100 Router.  This router resides in the same room as my Dynalink Android TV Box (approximately 20 feet away from wireless router).
Since the Dynalink Android TV Box doesn't come with an Ethernet port, I have connected my UGREEN USB 3.0 Gigabit Ethernet Adapter by way of and OTG cable.
I'm using Quad VPN as my VPN on Chicago Server 04 (chi-a04).

WiFi Speeds!
Ethernet (UGREEN USB Gigabit Ethernet Adapter)
Quad VPN On: Download = 99 Mbps & Upload = 79 Mbps
VPN Off: Download = 310 Mbps & Upload = 125 Mbps
WiFi
Quad VPN On: Download = 86 Mbps & Upload = 64 Mbps
VPN Off: Download = 350 Mbps & Upload = 122 Mbps
Side-loading Applications on the Dynalink Android TV Box
I used the KODIFIREIPTVApp with the Rapid App Installer and sideloaded some of the most popular APKs and my favorite IPTV service.
It tried Syncler, Cinema HD, and Kodi for some on-demand movies and TV shows.
I then switched to TiviMate for live channels through my favorite IPTV provider.
No problems whatsoever with the applications and service that I tested above.
Important note:  Syncler, Kodi, and TiViMate are available for install through Google Play Store on the Dynalink Android TV Box.
The Amlogic S905Y2 processor does an excellent job playing HD quality video, including 4K content.


Get the Free KODIFIREIPTVRapid App with Rapid App Installer
Gaming
I paired my Bluetooth game controller with the Dynalink Android TV Box and tested some of the more popular games.
I didn't experience any lag and the game performance was excellent on this Android TV Box.
I'm looking forward to installing Retroarch on this system and playing some of my favorite old-school classics!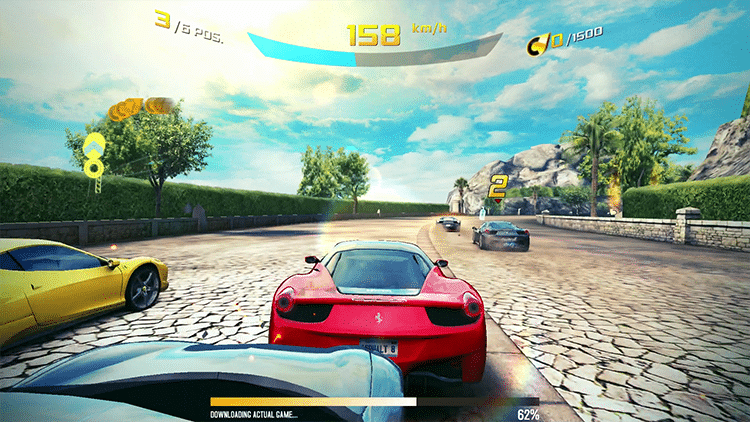 The ability to expand internal storage (mentioned above) should appeal to gamers if they run out of space to hold all of their games.
One game can quickly reduce your storage by 1 to 2 GB or more.
What's In The Box?

Dynalink Android TV Box Streaming Player
Bluetooth Remote
2 AAA Batteries
High Speed HDMI Cable
5V Micro USB Power Adapter
Dynalink Android TV Box Specs
CPU: Amlogic S905Y2 Quad-core ARM Cortex-A53
GPU: ARM Mali-G31
Memory: 2GB DDR3 RAM
Internal Storage: 8GB eMMC Flash Storage
HDMI 2.1
WiFi 5Ghz & 2.4Ghz 802.11a/b/g/n/ac
Bluetooth 4.2
Android 10 (Android TV)
Non rooted
4K Ultra HD and HDR
Dolby Audio & AAC
Box Dimensions: 2.7 x 2.7 x 0.5 in/70 x 70 x13 mm
Box Weight: 1.8 oz/51g
Voice Remote Dimensions: 5.9 x 1.6 x 0.7 in/150 x 40 x17 mm
Voice Remote Weight: 1.9 oz/55g
 What I Like
Low price
Powerful WiFi chip
OTG cable works for connecting external devices
Internal storage expandable
Android TV (Android 10)
Can sideload apps
No bloatware
Supports 4K
Netflix and Amazon Prime Video HD supported
Bluetooth Remote
 What I Dislike
No USB ports
No Ethernet port
No Dolby vision
Dynalink Android TV Box Summary
You simply can't go wrong buying this Android TV Box at only $29.99!
If you are picky about video quality and you demand Dolby Vision then this won't be for you.  I personally don't get too hung up on video quality and never have.  Typical 4K and 1080p is good enough for me.
I was blown away at the download speeds I got through WiFi with my VPN on and off.  There is really no need for me to use the USB Ethernet adapter that I connected with an OTG cable.  But, if you do require Ethernet, you can easily do this with an inexpensive OTG cable.
I don't know much about the Dynalink brand and I wonder if they will issue updates for this device in the future.  That is my biggest question right now.
I know what you guys will ask.  Is the Dynalink Android TV Box better than the Amazon Fire TV Stick 4K?  As of now, I would say yes but that is because I like Android TV operating system better than Fire OS.  There is less bloatware and you can uninstall or deactivate apps that you don't want much easier than on the Amazon devices.  But, in terms of performance, they are very similar.
Click Here to Purchase the Dynalink Android TV Box
 
Please check back on a frequent basis as I will be updating this page with new tutorials centered around the Dynalink Android TV Box.
The team at Kodi Fire IPTV strongly suggests that you use a VPN at all times.
Be it for browsing, watching Kodi, watching IPTV or anything else – the one that we recommend is Quad VPN. They provide you with very fast speeds, while keeping you protected. They can also unblock most streaming sites in the US and UK!!
Grab your own Quad VPN and regain your online privacy now!