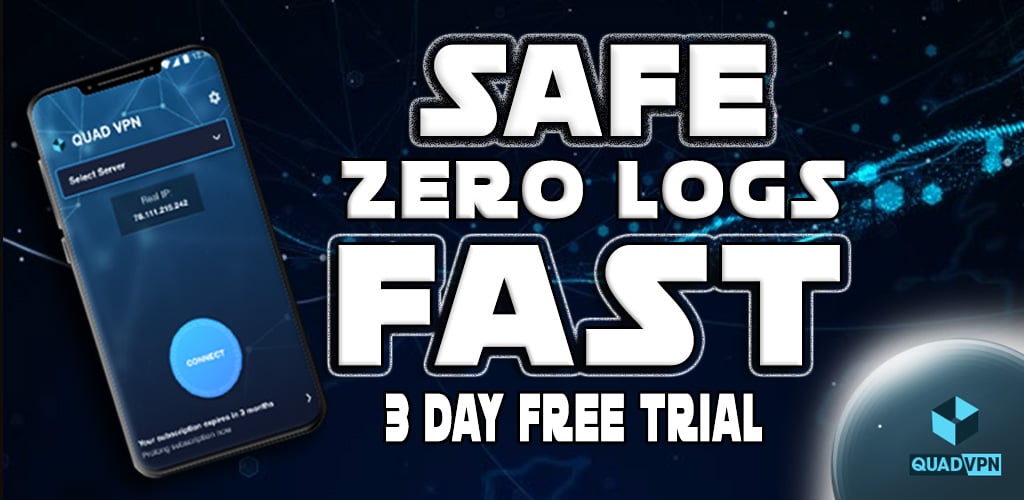 Pay Anonymously Online and Secure Your Purchases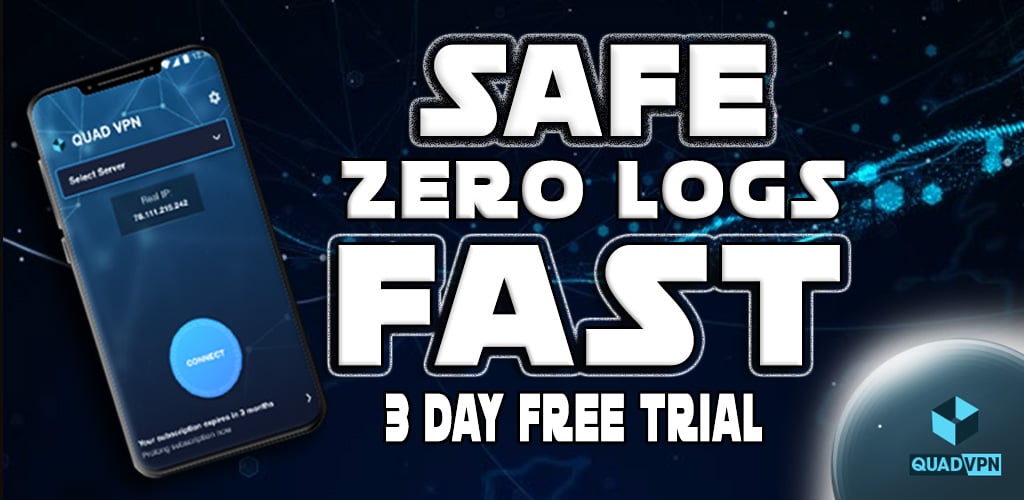 The following guide will provide you with a complete Abine Blur Review, and how to use the service to secure your online purchases.
With an increasing amount of hackers and cybercriminals, it's become more important than ever to protect your information online.


This is especially important for cord-cutters who want complete anonymity when streaming.
Using a VPN is a great way to do so, however, some cord-cutting platforms like IPTV Services require online payment.
Abine Blur is a privacy service that lets you shop and purchase online without displaying your credit card information, email address, or phone number.
"Blur" is the most popular service offered by Abine, who is an online privacy company that provides tools for online consumers to "control what personal information companies, 3rd parties, and others see about them online."
For more detailed information on the company, I suggest viewing the Abine website.
Abine Official Website
The importance of privacy isn't new, but maintaining privacy in a digital world is becoming more and more difficult to navigate.
But how exactly do you purchase anything online without revealing your credit card information? That's where a service like Abine Blur comes into play.
Benefits of Abine Blur


Abine Blur has multiple facets of its operation. Users can easily purchase products and services with Blur and not have to worry about giving up any private data or information.
Blur comes in the form of an easy to install plugin within your Browser. Users can choose between the free version and the premium paid version with multiple different plans.
Abine Blur as a free option has multiple features that will be of use to tons of online users.
This includes the following:
Encrypted Passwords
Masked Emails
Tracker Blocking
Auto-fill
These features are of high importance for those looking to secure their privacy online when registering for accounts and creating passwords.
However, the paid version will provide much more security and allow you to purchase completely anonymously for 100% safe transactions.
Blur Premium includes all features available in the free version with the following added benefits:
Masked Credit Cards (Virtual Cards)
Masked Phone Number
Backup & Sync
For full anonymity and security when making a purchase online, we strongly suggest Blur Premium
Password Manager

Securing your passwords is one of the most beneficial characteristics Blur has to offer.
Blur has the ability to store or save your login info with passwords and encrypt them for security. Doing so will ensure that nobody can see your passwords for various accounts and websites.
This encryption is usually done so in the form of a difficult password that is virtually unhackable. And best of all, Blur stores them so you don't have to remember.
It will also sync login information and passwords across multiple devices so you don't have to look them up.
With auto-fill, you'll never have to remember a password again and can sign in without worry because of Blur's password encryption.
If you use another password manager such as LastPass, etc., Blur can easily import these passwords for future use.
The Password Manager is available in Blur's free account option.
Account Backup & Sync
In today's world, there are tons of subscription services and websites that require personal information such as a login and password.
Blur is an all in one account manager that will backup all account information and passwords. This info is encrypted (not even Abine can see it) and able to be synced across all your devices.
These login credentials are encrypted and stored in the cloud storage provider of your choice with your personal authorization key.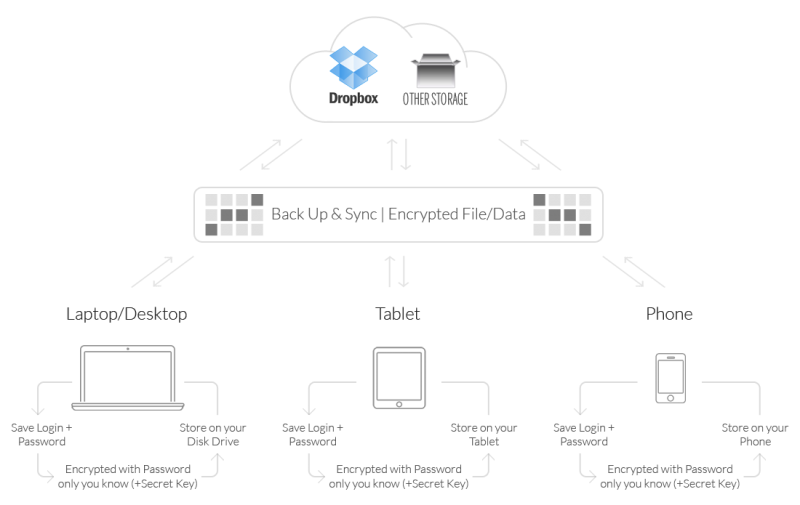 This makes account login easy and completely secure.
Masked Emails
The Masking feature Abine Blur provides its users is arguably the most useful and beneficial. Masking your personal information is likely the best way to secure your privacy when purchasing online.
The Free version of Blur includes the Masked E-Mail option that has tons of uses. Whether you're creating a new login account, registering for a service, or anything in between, masking your e-mail address provides an added layer of protection.
If securing your online privacy is of importance, masking information including your e-mail address is a vital step. Since email accounts are tied to your personal information, masking it will keep your info private and anonymous.
Best of all, using a masked email address does not stop you from receiving e-mails. If you use a masked e-mail for any reason, you will still receive mail but your actual e-mail address will not be visible.
For websites you trust, you can still use your original e-mail and login information.
Masked e-mail works best in conjunction with masked credit cards for full anonymity. However, you must purchase a paid version of Blur to mask your credit card information.

Masked Credit Cards

Abine Blur's most highlighted feature is the masked credit card option that is available for premium users.
This tool is especially useful for cord-cutters and streamers who use paid services such as IPTV Providers or a VPN.
However, it is also a supreme benefit for anyone that doesn't want to give up their credit card information online.
To use the Masked Card option, you will enter your credit card info into Abine and store it for use. When you go to make an online purchase, Blur will prompt you with the option to "mask" your credit card info.
This changes the credit card numbers that the end-user receives making it impossible to charge your actual card. The transaction will then appear on your statement as a charge from Abine and not the website.
IMPORTANT NOTE: Blur does not allow for recurring payments. Users must only make one-time purchases with masked cards. However, you can use a Masked Card for multiple transactions as long as there is sufficient funds available on the card.
If you have one of the Blur Unlimited Plans, these transactions are included. However, Blur Basic users will pay $2 per transaction plus 1.5% on any transaction greater than $100.
You can see exactly how this works in the example below where we register for an IPTV service using Abine Blur.

Masked Phone Number
Because Blur is available as an app on Android and iOS devices, you can easily set it up for service on your mobile phone.
Doing so will allow users the ability to make calls with a "masked" phone number.


Users will receive a brand new phone number that you can use to make or receive phone calls.
A Blur Premium subscription allows users $3/month for phone usage. Each call costs $.01 to connect and $.01 per minute of usage, while each text received also costs $.01.
Users can purchase more phone time if needed.
Blur Auto-Fill
If you've ever signed up for an account before, you know just how inconvenient it can be.
But with Blur, registering for or creating a new account is a breeze with its auto-fill feature.
Because Blur stores your information, you can easily auto-fill info such as phone number, email address, credit card info, and more. And best of all, it can all be "masked" for a secure, anonymous registration.

Blur Subscription Options
While Blur's Free Version provides an added layer of security online, Blur Premium will ensure your complete privacy and anonymity.
Currently, there are 3 options for Blur Premium.
The most popular choice is the Yearly Unlimited Plan that gives users access to all features for $99/year.
What's important to note about the Unlimited Plan is that you can create new Masked Cards without paying the card "creation" fee. This is a $2 fee per "masked card" use plus 1.5% on charges above $100.
If you think you will use the masked credit card option frequently, we strongly suggest the Yearly Unlimited Plan. Or, the Monthly Unlimited Plan that costs $14.99/month.
Shown below is the Dashboard for Premium Unlimited Users with all available features: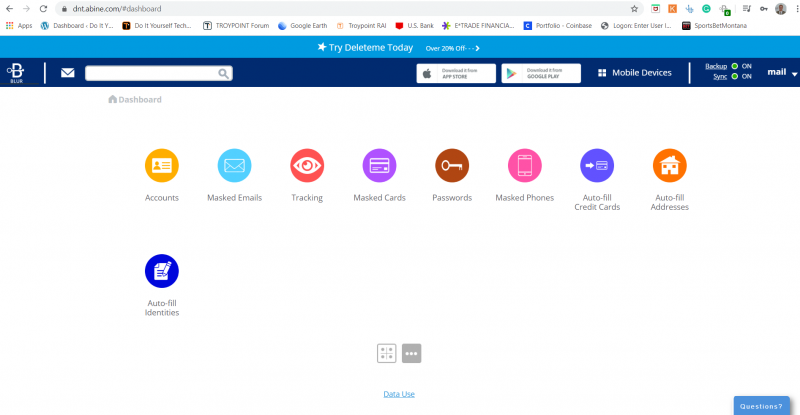 If you only plan on using the masked card option a few times, you may want to consider the Basic Plan.
The Basic Premium plan provides all Blur features that are available in the Unlimited plan but users must pay the $2 per transaction when using the Masked Card feature.
This is a great option for users who will only use the masked card option for a handful of purchases throughout the year. Currently, the Basic Premium Plan is priced at $39/year.
Blur Package Options
Customer Support
Blur has an extensive FAQ Page that can answer just about any question you have about the service.
Blur Frequently Asked Questions Page
For more direct support, Blur offers a dedicated live chat via their website that works great! We tested this and received support in minutes.For those who want to skip live chat, you can also choose to e-mail Blur for customer support.
Blur Customer Support Page
Using Abine Blur for Purchases
If you wish to make a purchase online using Blur's features, you can do so with auto-fill enabled for a seamless checkout.
Currently, Blur only works for purchases made within U.S. based websites. Unfortunately, this does not include the unrestricted downloading service real-debrid.
When we attempted to purchase a real-debrid subscription we were greeted with the following message:


However, we can still make purchases for subscription services that are based in the USA. This includes most IPTV Services.
The example below will show the entire process of signing up for and purchasing a service with Abine Blur.
In this instance, we will buy a 1-month subscription to the IPTV Service Sportz TV completely anonymously. However, this should work for any other IPTV Service or other product you wish to purchase.
1. Connect to Quad VPN to make your IP Address is anonymous

Quad VPN-connect-2.png" alt="" width="750″ height="422″ srcset="https://troypoint.com/wp-content/uploads/2019/11/Quad VPN-connect-2-150×84.png 150w, https://troypoint.com/wp-content/uploads/2019/11/Quad VPN-connect-2-200×113.png 200w, https://troypoint.com/wp-content/uploads/2019/11/Quad VPN-connect-2-300×169.png 300w, https://troypoint.com/wp-content/uploads/2019/11/Quad VPN-connect-2-400×225.png 400w, https://troypoint.com/wp-content/uploads/2019/11/Quad VPN-connect-2-600×338.png 600w, https://troypoint.com/wp-content/uploads/2019/11/Quad VPN-connect-2.png 750w" sizes="(max-width: 750px) 100vw, 750px"/>
2. Visit the Sportz TV website and choose Sign Up. Enter an anonymous User Name and choose a Masked E-mail from Blur when prompted


3. Create a password or use a strong password from Blur


4. Click Create Account


5. Once logged in, you can now view available subscription options. Choose click here to see our offerings and order now.


6. Choose your preferred plan option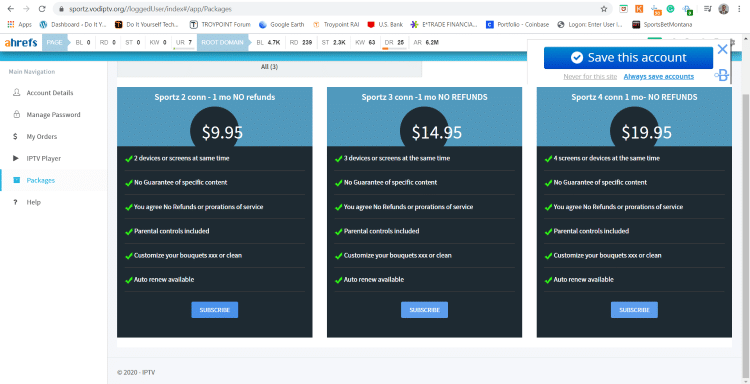 7. When entering payment, Blur will prompt the "mask card" option. Click Protect My Card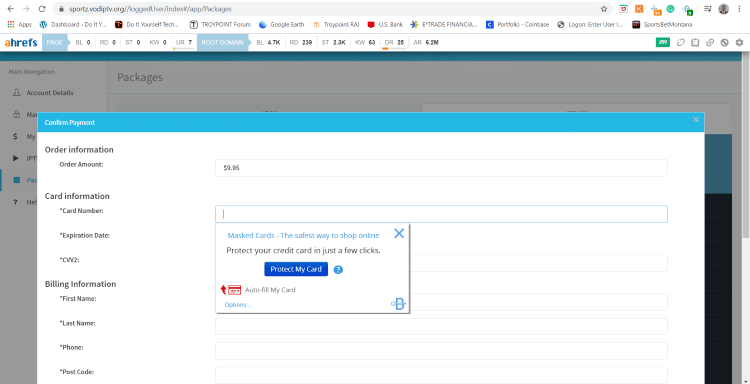 8. Enter the payment amount of your subscription (Blur transactions require a minimum payment of $10). Click Finish Up


9. Click Confirm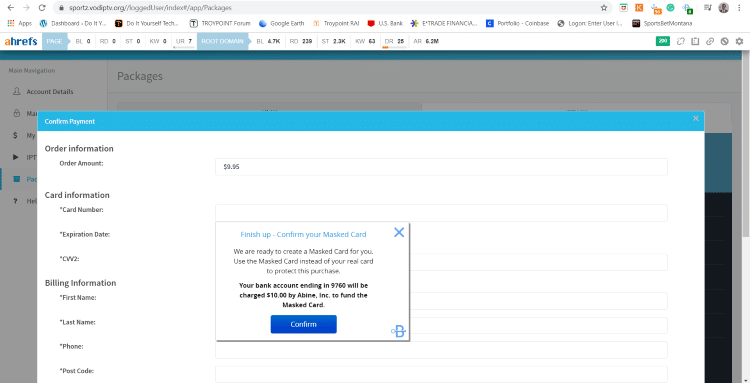 10. Wait for Blur to Mask your Credit Card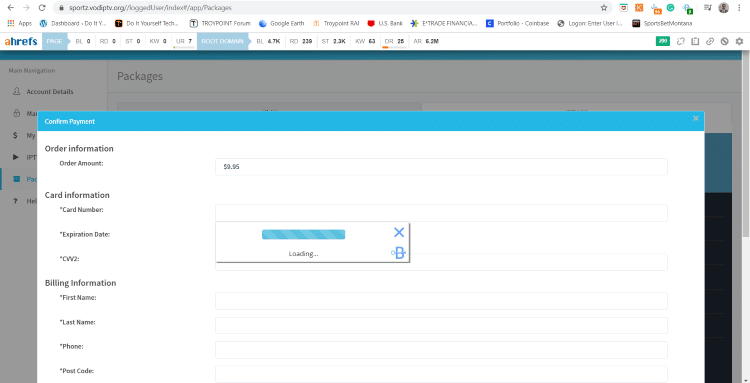 11. Once your Masked card is created, choose "Use My Masked Card"


12. Enter anonymous First and Last Name. Click to enter phone number and choose "Use Masked Phone"


13. Let Blur autofill physical address and click Confirm Payment


14. Registration is complete!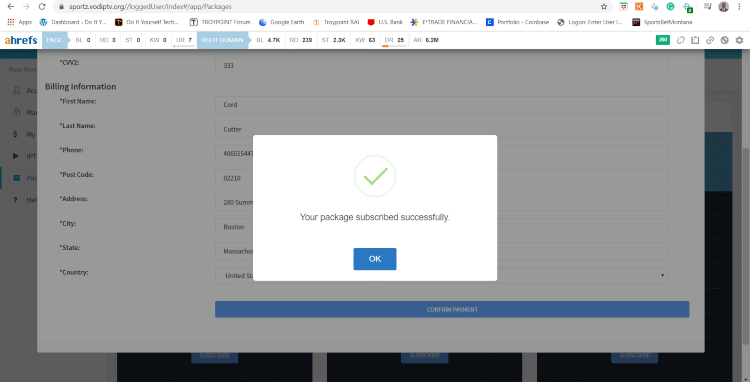 Abine Blur App
Installing the Blur App on your iOS or Android device will enable Blur's safety features wherever you are. And because of Blur's auto-sync technology, you won't need to set anything up.
Blur iOS App
Blur Android App
The Blur app allows you to browse and shop online on your phone without giving up any private information.
Using the app gives you access to:
One-click auto-login to mobile apps and online accounts
One-click auto-fill credit cards, addresses, e-mail addresses
Stored passwords and login credentials
Auto-create strong passwords
Much more
Users can easily make purchases with the Masked Card feature within the mobile app.
Simply enter the website you wish to purchase from and the dollar amount and your card will be created: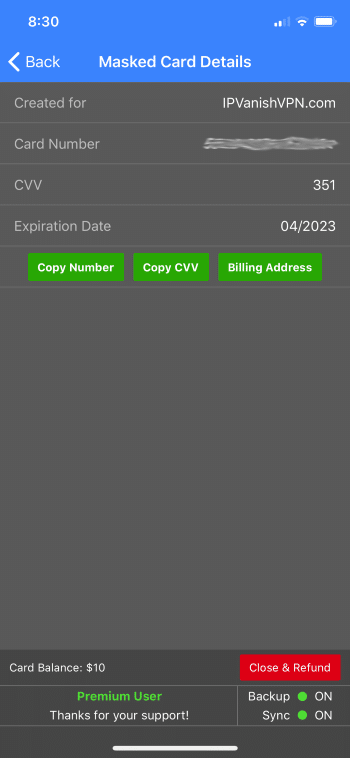 You can then use this card to make your purchase on mobile apps and websites.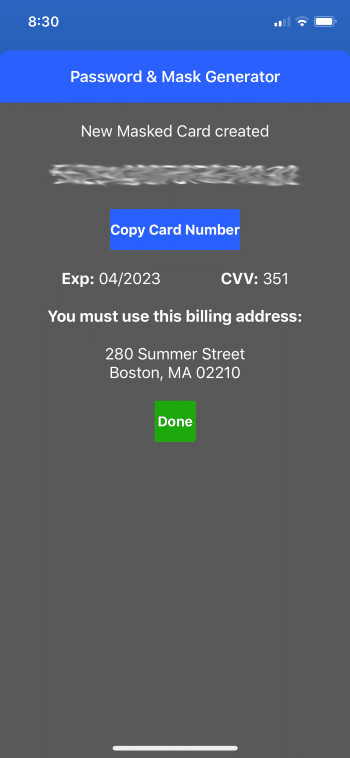 Using a VPN with Blur
Quad VPN-large-logo.png" alt="" width="250″ height="75″ srcset="https://troypoint.com/wp-content/uploads/2020/02/Quad VPN-large-logo-150×45.png 150w, https://troypoint.com/wp-content/uploads/2020/02/Quad VPN-large-logo-200×60.png 200w, https://troypoint.com/wp-content/uploads/2020/02/Quad VPN-large-logo.png 250w" sizes="(max-width: 250px) 100vw, 250px"/>
For full anonymity, Blur alone is not enough.
Masking your credit card, phone number, e-mail address and physical address are one step in becoming anonymous online.
However, even masking or changing all of your personal information does not make you completely anonymous. The last and final step to do this is to purchase and connect to a VPN prior to making an online purchase.
A VPN will encrypt your IP Address which means hackers, onlookers, and even your ISP (Internet Service Provider) is unable to view or store your online activity.
You can think of an IP address as a unique phone number for your Internet connection.
All of your Internet activity ties directly back to YOU through your IP address.
Your current IP Address is 198.181.163.41 
Your real IP Address (above) will be masked with a different anonymous number once you activate a VPN.
In technical terms, a VPN will encrypt your connection so that anything transmitted from your Firestick, Fire TV, Android Box, computer, etc. is unreadable.
The most popular VPN among cord-cutters is Quad VPN and they store zero log files so none of your Internet activity is available for scrutiny.
Using Quad VPN in conjunction with Blur will enable 100% complete anonymity online which means your purchases can never be traced back to you.

Quad VPN devices" width="164″ height="164″ srcset="https://troypoint.com/wp-content/uploads/2020/04/devices-1-66×66.png 66w, https://troypoint.com/wp-content/uploads/2020/04/devices-1-150×150.png 150w, https://troypoint.com/wp-content/uploads/2020/04/devices-1.png 164w" sizes="(max-width: 164px) 100vw, 164px"/>
Just like Blur, Quad VPN is available for installation as an application on nearly every device including PC, Mac, iOS, Android, Firestick, and more.
And best of all, you can use Blur to purchase your Quad VPN!

Quad VPN VPN SPRING DISCOUNT – Save 73% on Quad VPNQuad VPN provides a 7-day money-back guarantee so you have nothing to lose.  This huge discount expires Thursday. Hurry before it's gone.
CLICK HERE FOR Quad VPN DISCOUNT
To stay updated with the latest updates, reviews, and tutorials in the streaming and tech world, be sure to sign up for the KODIFIREIPTVAdvisor with updates weekly.
Click the link below for your KODIFIREIPTVAdvisor Subscription:
KODIFIREIPTVAdvisor
Abine Blur FAQ
What is Abine Blur?
Abine Blur is an online security service that lets you make purchases and browse online completely anonymously.
What is Blur Extension?
The Blur extension from Abine will help you make purchases, store passwords, and more with 100% security.
Does Abine Blur keep me anonymous online?
Yes. Using Abine Blur in conjunction with a VPN can ensure your safety and privacy online and even let you make purchases anonymously.
Is Abine Blur safe?
Yes. Abine Blur is safe and easy to use.
Is Abine Blur legal?
Yes. Abine Blur is 100% legal and is a great way to protect your security online.
What is a Masked Credit Card?
Please follow and like us:
The team at Kodi Fire IPTV strongly suggests that you use a VPN at all times.
Be it for browsing, watching Kodi, watching IPTV or anything else – the one that we recommend is Quad VPN. They provide you with very fast speeds, while keeping you protected. They can also unblock most streaming sites in the US and UK!!
Grab your own Quad VPN and regain your online privacy now!